Welcome!
I'm Benjamin Rolnik. Great to meet you! :)
Currently, I am an Integral Athlete (see my stats below!) and a Transformation Scientist. But, check out some of my other delicious adventures.
Let me know what you think of my site & feel free to get in touch: Ben@IntegrallyFit.com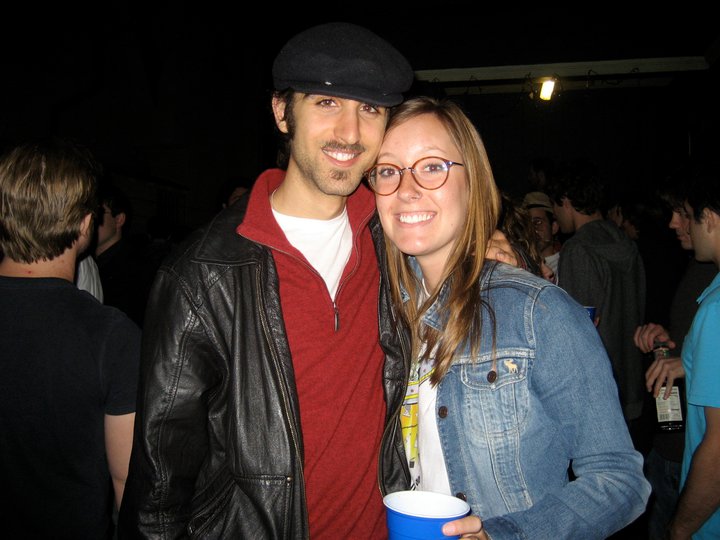 MY REAL STORY
I made this video at about 2AM late in 2015 with my friend Myke Armstrong... At the time I was running multiple Transformation Circles and the "My Real Story" which we did on day 1 of an 8-week training cycle process was by far my favorite... Hope you enjoy! (Full Video)
My Top 3 Principles
(as of September, 2017)
Be Where You're At
Create What You Want
The First to Love Wins
read more about My Principles HERE
Recent Interviews
Press Featuring Benjamin Rolnik
I'm the least talented person I know..
So I've had to learn how to work the hardest.
Current LTG's (long term goals):
Between NOW & July 2019
Get Into Medical School.
Score 528 on the MCAT [the highest score]
Get all A+'s doing Pre-Med at UCLA.
Personally Transform 1,000 people's lives.
Publish "The First to Love Wins"
Publish an academic research paper on Salutogenesis.
Nightly Lucid Dreaming
Current STG's (short term goals):
For Month 4: November, 2017
Continue getting A's & A+'s at school

Continue exercising with cold showers

Continue Mental Exercising: memorize 75 random numbers, re-memorize all of Brene Brown's work, Tony Robbins, Werner Erhardt, and Byron Katie's.

Remember Every Day of the Month.

Meditate 20 - 40 Minutes every day

Finalize my ISBR Single Blind Pilot Study.

Finish ½ the books / studies I need to read to finish The First to Love Wins book.

Learn to play Guitar (10 songs)
Some Awesome People and Projects I've Worked On....
Integral Fitness (Founder; CEO) - Millennial Personal Development Organization.
HK Management (Manager) - represented YouTube celebrities, developing artists, Self-Help leaders, and produced branded tours.
VIDA (Co-Founder; CEO) - Geoproximity Bluetooth Social Network [for iOS and Android]
Social Junction (Co-Founder; CEO) - Social Media Directory.
Disease I've Overcome
Stress (aka suffering) [...in progress!...]
Suicidal Depression
Dermatographia
Scoliosis
Attention Deficit Disorder
Addiction to Sugar
Procrastination
Hoarding
Physical Fitness
Full Ketosis (since August 2017)
(I've cut all sugars and carbs 100% out of my diet.... it's been LIFE-CHANGING... will write a blog post about this soon!)
Current Daily Practice (as of September, 2017)
45 minute hypertrophy interval training (2 muscle groups)
Cold Showers
Mental Fitness
As a Mental Athlete, I have created an entire retrieval and storage system and coded it into in my mind to perfectly recall "bits" of knowledge from everything I learn. I call this my "Knowledge Database" [KB] -- here's what's currently in it. (consider each "BIT" to be a fact, quote, or diagram)
My Knowledge Database (as of September, 2017)
Quotes I know: 350
Poems I know: 100
Riddles, Stories, Jokes: 127
Workshop Bits (bits in my KB from taking Workshops): 1,573
Transformation Processes: 81
Chemistry Bits: 986
Mathematics Bits: 135
Current Daily Practice (as of September, 2017)
Memorize 1 Deck of Cards (in under 5 minutes)
Memorize 50 Random Numbers
10 Minutes of memorizing Quotes, Poetry, Jokes, & Stories (1 group per day)
Content I've Produced
Articles & Books I've Written
A Proof Against Marriage [my first "real" philosophy article, 2010: link]
On The Origins of Racial Inequality [The Archiescritura of Metaclasses] [published in Ilios, 2012]
The Biological Imperative [honors thesis, 2012]
Transformation, Magick, & Alchemy [unpublished, 2012]
The Belief Book [unpublished, 2012]
The Transformation Leadership Bible [unpublished, 2014]
The Transformation Cookbook [unpublished, 2015]
Transformation Magic [unpublished, 2015]
The "State-Insight-Practice" Method [unpublished, 2015]
Integral Fitness [unpublished, 2016]
8-Steps to Enlightenment [unpublished, 2017]
Happiness Secrets (& Hacks) [unpublished, 2017]
The First to Love Wins [Bill Gladstone represents, 2017]
Here are 47 videos I created between about January - March 2017
... listed here in chronological order...
Book Me
As a Personal Coach
or
As a Speaker
Ben@integrallyfit.com
<3